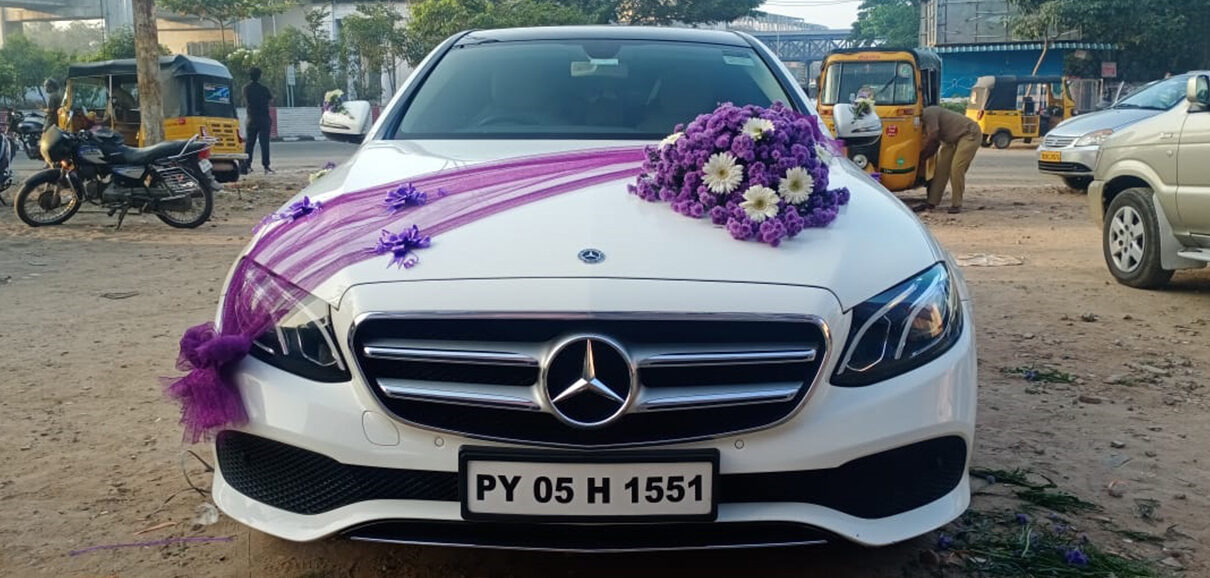 BENZ LUXURY CAR RENTAL FOR WEDDING
Luxury Wedding Car for your wedding day carrying the bride and groom with ultimate luxury and convenience.
With Our Benz E-Class Car, you can experience all the luxury amenities which provide you an elegant outlook. We guarantee your journey to the wedding venue in grand style. This fantastic outlook enriches your wedding arrival stylishly at the wedding venue. Hence it is perfect for all kinds of wedding photographs to make the memorable day more special.
Exclusive Car Rental for wedding
To provide the best satisfaction for your transportation and make it more pleasant, we always take responsibility to give a high class of service.
Our Chauffeur will make the journey for providing more comfortable, and also, they will be friendly, courteous, and professional throughout the entire journey. Viswambara Luxury Bridal Car Rental offers you the Benz Car gives you a dynamic driving experience, a smooth travel experience, and comfortable travel.
Generally, this type of Benz Car is chosen for Party night, wedding reception. We also make the decoration with different sorts of flowers to arrives more stylishly and grandly.
Available Models of Benz Car
BENZ S-CLASS
Our BENZ S-CLASS wedding car gives a sporty look and comfort and provides stunning photoshoots that are bound to bring back memories of your significant day years later.